National Executive Committee

Scouts Australia is managed by a National Executive Committee. A body of volunteers, the Committee is made up of Chief Commissioners and Chairpersons from each State Branch as well as the Chief Commissioner of Australia, National Chairman and Honorary Treasurer.
The National Executive Committee also includes the International Commissioner, the National Commissioner for Youth Program, the National Commissioner for Adult Training and Development, and two young people under 26 years of age (currently the Chair National Youth Council and the Chair National Rover Scout Council).
Chair, National Executive Committee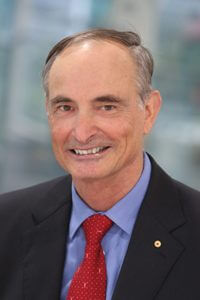 Dennis Green AM
Chief Commissioner of Australia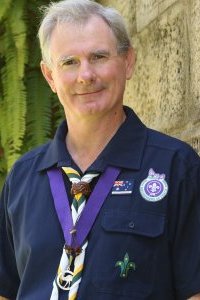 Phil Harrison
Chief Commissioner of Australia
Mr Stephen Connors
Honorary Treasurer
Chief Commissioner of each Branch
Mr Rick Goode
Australian Capital Territory
Mr Harry Long
South Australia
Mr Neville Tomkins OAM JP
New South Wales
Mr Michael Hovington
Tasmania
Ms Nichole Vincent
Northern Territory
Mr Brendan Watson OAM
Victoria
Mr Darryl Scott
Queensland
Ms Barbara de la Hunty
Western Australia
Chairman or President of each Branch
Mr Mark Holmes
Australian Capital Territory
Mr Paul Dickson
South Australia
Mr Kerry McGoldrick
New South Wales
Mr Corey McGrath
Tasmania
Mrs Sandra Potter
Northern Territory
Mr Greg Landgren
Victoria
Mr Nicholas Ferrett
Queensland
Mr Peter Iancov
Western Australia
Mr Dougal Mayor
National Commissioner, Adult Training and Development
Mr Nigel Reece
National Commissioner, Youth Program
Mr Aaron Wardle
National Commissioner, International
Ms Ezgi Bridger
Chair, National Rover Council